PRODUCT OVERVIEW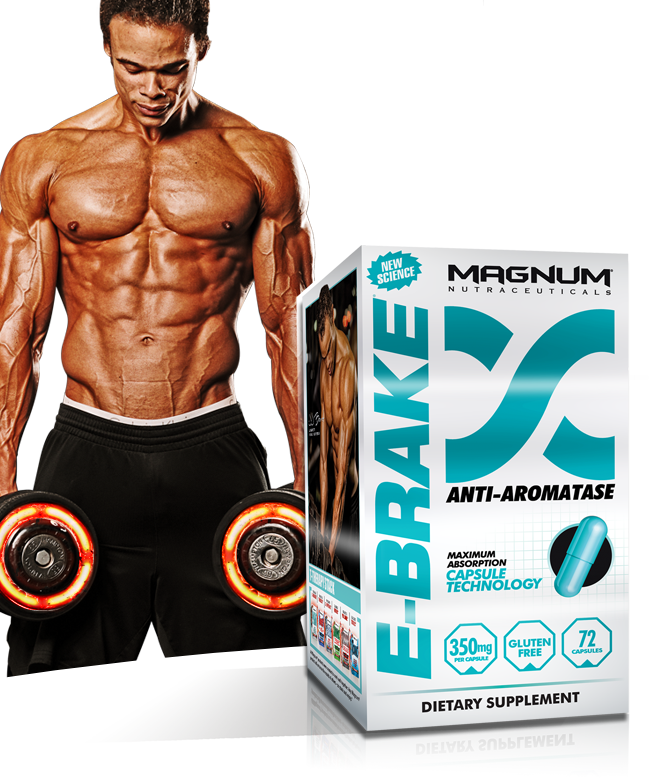 MAY HELP SUPPORT ESTROGEN BALANCE
INGREDIENTS IN MAGNUM E-BRAKE MAY SUPPORT:
Your natural hormonal balance
Your energy levels and state of mind
Your lean muscle mass
Your sexual health
Your muscle growth and strength
A GREAT PHARMACEUTICAL GRADE SUPPLEMENT WILL PRODUCE THE FOLLOWING RESULTS:
Support muscle growth and strength
Decrease recovery from training sessions
Harden muscles for a more muscular and defined look
Aid in fat loss
Decrease water weight, allowing for a tighter and leaner looking physiques
Support Sexual Health
Optimize all aspects of physical performance 
WHY IS MAGNUM E-BRAKE THE BEST CHOICE TO SUPPORT ESTROGEN BALANCE?
100% Pharmaceutical Grade ingredients for better, faster results.
Formulated to support balance in your natural hormonal levels and maximize them for best results.*
Encapsulated for maximum absorption – delivering the same effective dose every time you take it as compared to tableted anti-estrogen products.*
University studied and clinically tested ingredients
A study published in the Journal of Ethnopharmacol showed that the extract of Turnera diffusa and two isolated compounds, pinocembrin and acacetin, could help support healthy aromatase activity.* The compounds apigenin 7-glucoside, Z-echinacin and pinocembrin showed estrogenic activity. Acacetin was the only isolated compound in Damiana that supported aromatase balance without raising estrogen levels.
Anti-aromatase activity of the constituents from damiana (Turnera diffusa).
Authors:
 

Zoe J, Dasmahapatra AK, Khan SI, Khan AI.

 


Source:

 

Journal of Ethnopharmacol. 2008 Dec 8; 120(3):387-93. Doi: 10. 1016/j.jep.2008.09.016.
Magnum E-BRAKE® is formulated using the most researched natural ingredients such as Acacetin (99%) (4'-Methoxy-5,7-dihydroxyflavone) a natural flavone that is found in the Damiana (Turnera diffusa) plant. Traditionally, the Damiana Plant was used to support sexual health.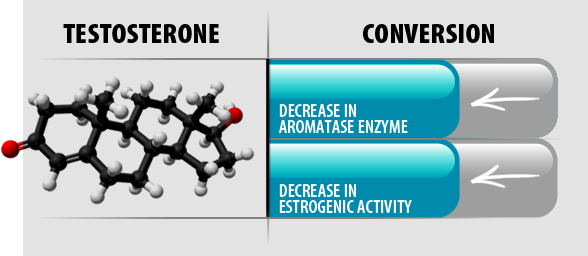 Magnum E-Brake® was formulated with the necessary clinical dose of Acacetin needed to support aromatase enzyme balance.
Magnum E-BRAKE® also has a clinic dose of Brassaiopsis glomerulata, which contains a variety of active components.* The most potent of these are Dehydrololiolide and N-Benzoyl-L-phenylalanine. Both ingredients are suggested for their ability to slow down the conversion of testosterone into estrogen.* American researchers recently suggested that the extract of Brassaiopsis glomerulata leaves may help support a healthy estrogen to testosterone ratio.
A study done at the Chinese University of Hong Kong suggests that plasma Hesperedin test subjects supported estrogen balance.*
Support healthy estrogen balance.
Authors:
 

Ye L, Chan FL, Chen S, Leung LK. J Nutr Biochem.
Source:

 

Biochemistry Programme, School of Life Sciences, Faculty of Science, the Chinese University of Hong Kong. 2012 Oct;23(10):1230-7. doi: 10.1016/j.jnutbio.2011.07.003. Epub 2011 Dec 30.
One of the lesser known, but incredibly effective ingredients in E-BRAKE® is Hesperidin, a water-insoluble flavonoid glycoside that is found primarily in the peel of citrus fruits. As an added benefit, Hesperidin is also an effective anti-oxidant that may be useful during intense exercise training.