PRODUCT OVERVIEW

™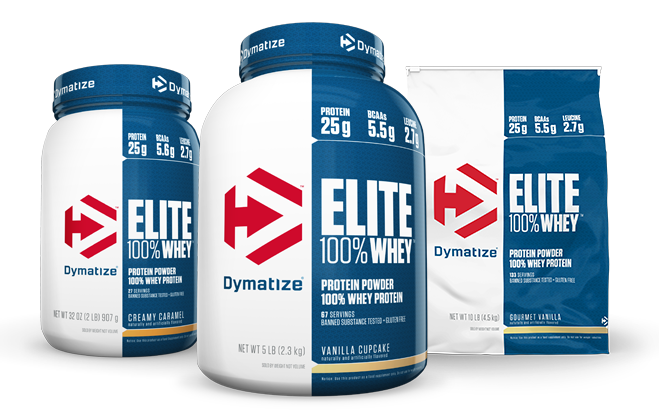 EVERY ATHLETE'S ALL-PURPOSE PROTEIN.
TYPICAL AMOUNTS PER SERVING
GRAMS OF PROTEIN - 25g
GRAMS OF BCAAS - 5.5g
GRAMS OF LEUCINE - 2.7g
CALORIES - 140
WHY ELITE 100% WHEY?
Whether you're preparing for a hard workout, recovering from intense training in the gym or simply looking to increase your protein intake, Elite 100% Whey Protein is the perfect anytime protein. Make the most of your workouts with Elite 100% Whey Protein. Each serving of Elite 100% Whey Protein is packed with 25 grams of high-quality, fast-digesting and absorbing whey protein, including whey protein concentrate, whey protein isolate and whey peptides to support even the most rigorous athletic and fitness goals.