Nova Forme CytoGreens (30-60 Serve)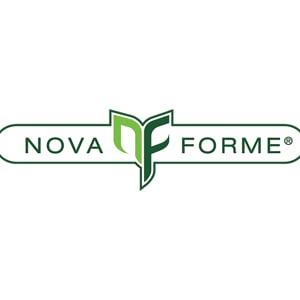 PREMIUM GREEN SUPERFOOD for Athletes
- Helps Muscles Recover Faster
- Potent High-ORAC Anti-Oxidants
- Improves Stamina

- Specially Formulated For Athletes

- More vitamin B12 than an 8oz. Steak
- 21 times the detoxifying 
Chlorophyll 
as a serving of green vegetables

- 100% Bioavailable plant-based protein

- 100% the recommended daily intake of vitamin A
CytoGREENS is a highly concentrated and potent formula used to accelerate 
recovery 
from exercise, increase 
endurance 
and improve stamina. It provides twenty-one times the detoxifying chlorophyll normally contained in a serving of dark leafy 
greens. 
It also contains more B12 than an 8-ounce steak. It's a 100% complete bioavailable plant-based protein containing the 100% recommended daily intake of 
vitamin A.
Recommended use of Nova Forme CytoGreens
You should 
mix 1 scoop of the Nova Forme CytoGREENS 
formula with 1 cup of cold water. You can take it once or twice a day.
NovaForme CytoGREENS contains Research-Backed ingredients
CytoGREENS contains key ingredients which are backed by rigorous scientific research & studies to Improve Stamina and Endurance.